Top Furnace Repair Services in Arizona
Quality furnace repair in Peoria, Glendale, Scottsdale, Phoenix, Surprise, New River, Goodyear, and the greater Arizona region. We ensure your warmth and comfort!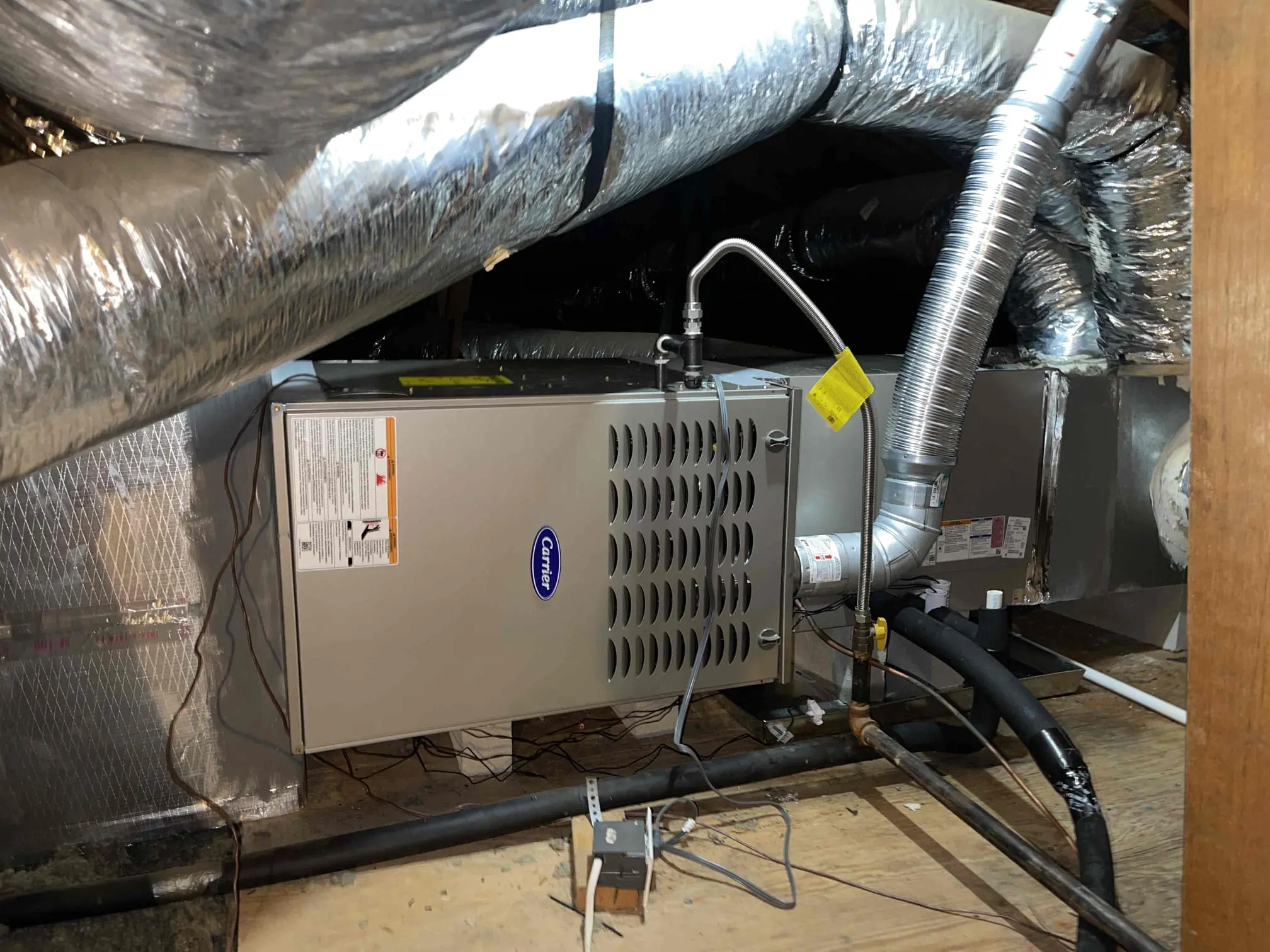 Expert Furnace Repair for Arizona's Distinctive Climate
At Blackstone HVAC, we recognize the need for a reliable heating system to combat Arizona's chilly desert nights. Our experienced technicians specialize in diagnosing, repairing, and maintaining all types of furnaces, ensuring optimal performance and efficiency tailored to your home or business.
Comprehensive Repair Process
Our furnace repair process begins with a thorough inspection of your existing system, evaluating elements like fuel efficiency, system age, and overall functionality. We provide clear and transparent quotes, along with honest recommendations, to ensure the most effective repair solution for your needs.
Repairing a Broad Range of Brands and Models
We proudly repair a diverse selection of top-quality furnace brands and models. Whether it's Trane, American Standard, York, Carrier, Goodman, Lennox, Rheem, RUUD, Bryant, Amana, or more, our partnerships with leading manufacturers guarantee that we have the expertise and parts necessary for a swift and efficient repair.
Professional Diagnosis and Repair
Blackstone HVAC's technicians will expertly diagnose and repair your furnace using best practices and manufacturer guidelines. We strive for excellence in our workmanship, ensuring that your heating system operates at peak efficiency. Our ongoing support, maintenance, and advice will keep your furnace in top condition throughout the winter months.
Flexible Payment Options
We understand that furnace repair can be an unexpected expense. That's why we offer flexible financing options through our partners at Wisetack to accommodate your budget, so you can restore warmth to your home without financial stress.
Outstanding Customer Service
At Blackstone HVAC, we are committed to providing exceptional customer service throughout the entire AC replacement process. From your initial consultation to post-installation support, our team is dedicated to ensuring your complete satisfaction.
Serving Peoria, Glendale, Scottsdale, Phoenix, Surprise, New River, Goodyear, and Surrounding Areas
As a locally owned and operated business, Blackstone HVAC is proud to serve clients in Peoria, Glendale, Scottsdale, Phoenix, Surprise, New River, Goodyear, and the surrounding areas. Our deep understanding of Arizona's unique climate and heating needs allows us to provide top-notch furnace repair services tailored to your needs.
Choose Blackstone HVAC for your furnace repair needs and experience the difference that superior quality and customer service can make. Contact us today to schedule a consultation and discover how we can help you enjoy a warm, energy-efficient home or business.
Signs Your Furnace May Need Repair:
Age: If your furnace is more than 15 years old, it may require repair or replacement.
Increasing Utility Bills: A sudden rise in your heating bills could signal inefficiency in your system.
Frequent Breakdowns: Constant repairs can indicate underlying issues.
Unusual Noises: Loud or strange noises could be a warning of internal problems.
Inconsistent Heating: If some areas of your space are colder than others, your furnace might not be functioning properly.
Benefits of Expert Furnace Repair:
Efficiency: Proper repair ensures optimal energy usage, lowering heating bills.
Comfort: A well-maintained furnace provides consistent warmth.
Safety: Our technicians ensure that your furnace operates safely, minimizing risks.
Reliability: Regular repairs reduce unexpected breakdowns and improve overall reliability.
Furnace Repair services include
Consultation
We'll assess your current heating system and recommend effective repair options.
Professional Repair
Skilled technicians will swiftly and competently repair your furnace.
Post-Repair Inspection
We verify that your furnace functions properly, addressing any remaining concerns.
Maintenance Plans
We offer maintenance plans to help keep your new system running smoothly and efficiently, ensuring that you get the most out of your investment.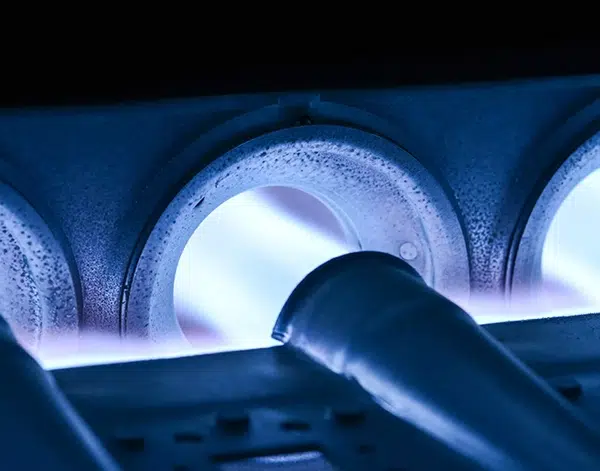 The Blackstone team is your dependable choice for furnace repairs in Arizona
Blackstone HVAC is devoted to quality service and your complete satisfaction. Choose us for your furnace repair needs and experience the difference that superior quality and customer care can make. Contact us today to schedule an appointment and discover how we can assist you in maintaining a warm, energy-efficient home or business in Arizona's unique climate.

Let's make your AC work the way it should, all summer long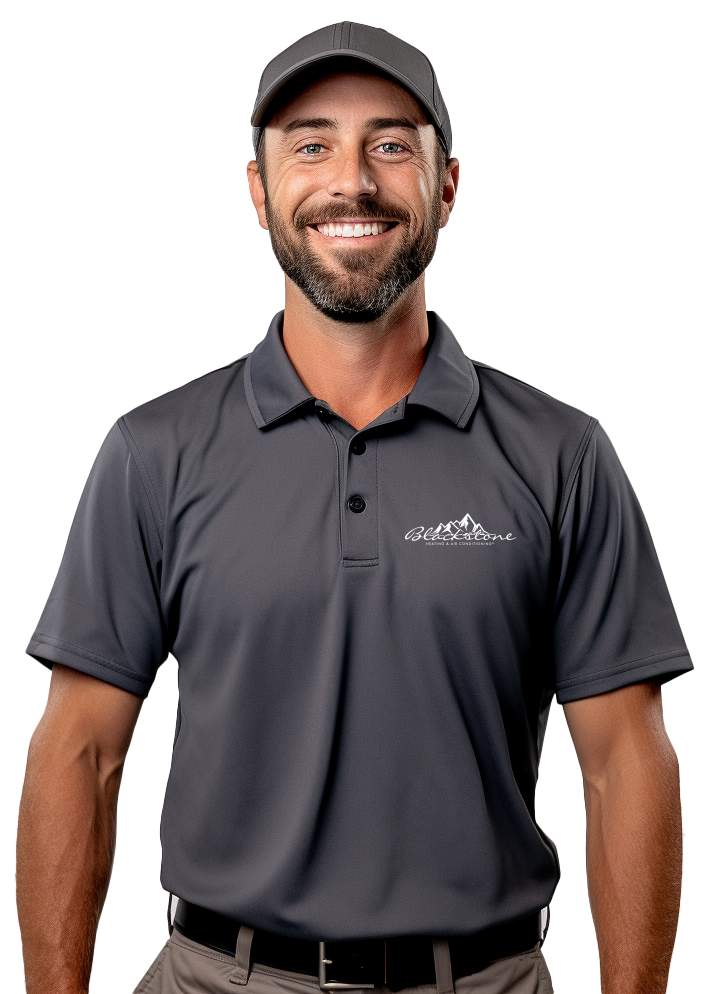 At Blackstone, we believe in transparency and being upfront with our clients.
"Fantastic Service! I'm extremely happy and satisfied with my new air conditioner. Shane from Blackstone provided a diagnostic and explained the results in plain language. He provided a very competitive quote on installation based on my research. Shane and his team were courteous and punctual and let me know how things were progressing through the install. I will gladly recommend Blackstone Heating & Air Conditioning. They are Excellent!"
Lisa P - Google
Blackstone Heating & Air Conditioning LLC received an average rating of 4.5 out of 5 stars


Stay cool and save big with our limited-time HVAC tune-up special - optimizing comfort at a wallet-friendly price! Contact Us for details.

Score $100 off on HVAC repairs over $500 – seize this cool offer and restore your home's cozy atmosphere! Contact Us for details.

Experience exceptional savings with $1,000 off your new HVAC system for first-time buyers – a professional solution for your comfort needs. Contact Us for details.